(PREORDER) Advanced Vehicle Technology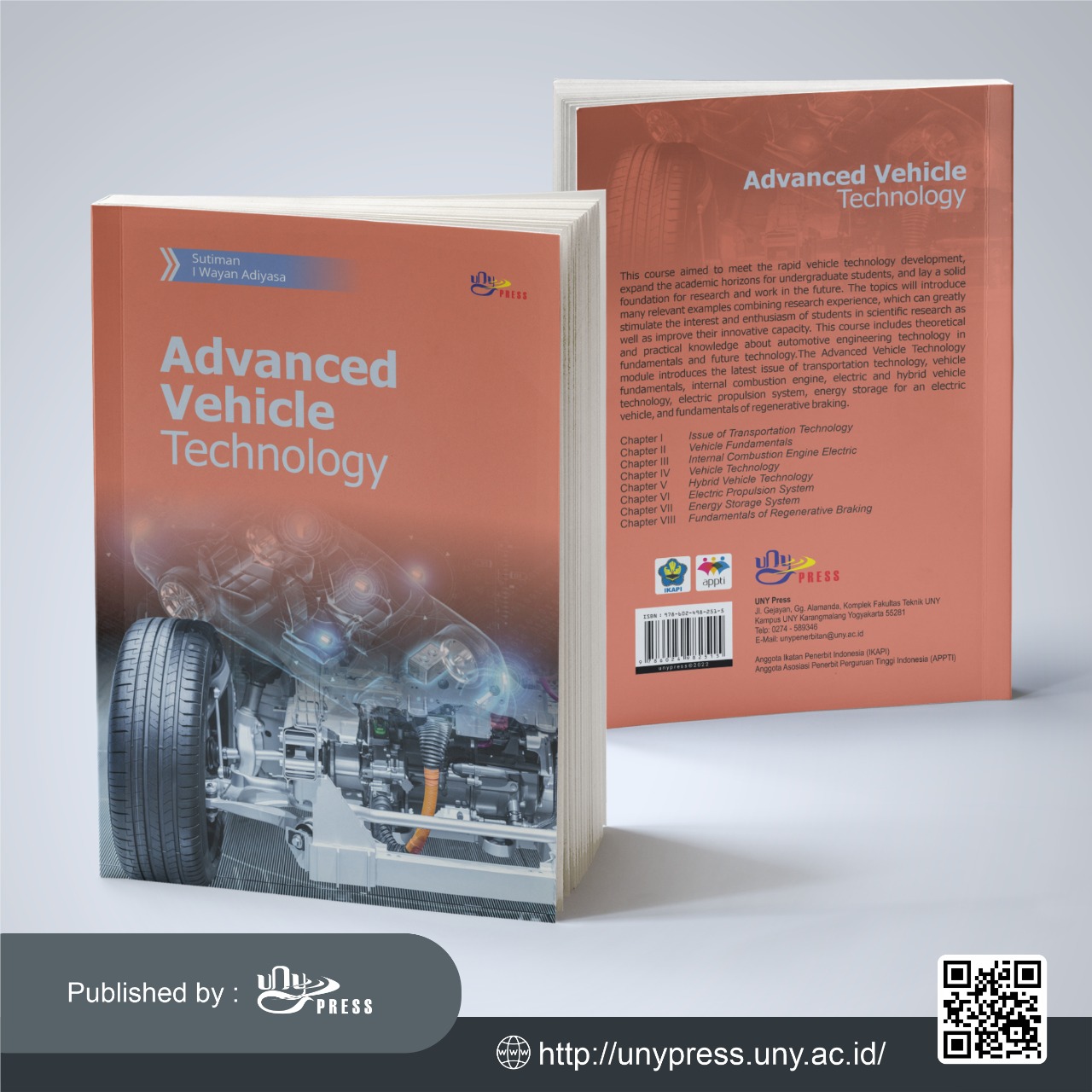 Penulis:
Sutiman & I Wayan Adiyasa
SINOPSIS:
The Advanced Vehicle Technology book aimed to meet the rapid vehicle technology development, expand the academic horizons for all readers, and lay a solid foundation for research and work in the future. The topics will introduce many relevant examples combining research experience, which can greatly stimulate the interest and enthusiasm in scientific research as well as improve individuals' innovative capacity. This Advance Vehicle Technology book includes theoretical and practical knowledge about automotive engineering technology from fundamentals to future technology. Furthermore, this book introduces the latest issue of transportation technology, vehicle fundamentals, internal combustion engine, electric and hybrid vehicle technology and energy storage for an electric system. Authors would like to express our deepest gratitude and appreciation to Deans of Engineering Faculties and Head of Automotive Engineering Study Program, Yogyakarta State University for making possible to realize this book into reality. Hopefully, it can give maximum benefits to all readers, especially who like to learn about automotive technology.